Vietnam vigorously focuses on its Agriculture, Forestry, and Fishery industries
The Agriculture and Rural Development Ministry reports production and agribusiness reports for May 2023.
Agri-commodities
According to the department, Vietnam is currently focusing on the cultivation of winter-spring crops in southern localities. Rice, is one of the major staple foods of Vietnam's South East Asian culture, the country cultivated nearly 4,255.8 thousand hectares of rice. The harvest reached 2,589.4 thousand hectares with an average yield of 67.4 quintals/ha, up 1.0 quintals/ha. In summary, the harvested output reached 17.46 million tons.
Especially, "winter-spring rice" is another variety of rice in the country with a cultivation rate of 2,952.1 thousand hectares and a harvest of 2,235.5 thousand hectares. However, harvest yield is estimated at 69.2 quintals/ha, an increase of 0.9 quintals/ha; harvested output reached 15.47 million tons. Particularly in the Mekong Delta province (Mekong Delta), 1,478.7 thousand hectares were harvested with a harvest yield of 72.0 quintals/ha, up 1.2 quintals/ha; harvested output reached about 10.7 million tons. "Summer-Autumn Rice" has been cultivated up to 1,303.7 thousand hectares, 1,030.7 thousand hectares in the Mekong Delta alone.
Among the other high yielding and well cultivated crops in Vietnam, are pulses and grains. Vietnam reports planting 417.3 thousand hectares of corn, 49.3 thousand hectares of sweet potatoes, 12.6 thousand hectares of soybeans, and 111.3 thousand hectares of groundnuts. Particularly, vegetables and legumes 637.3 thousand hectares.
Animal husbandry
By May 2023, cattle and poultry farming developed steadily in Vietnam. However, the epidemic still has many potential risks of outbreak, the risk of influenza virus strains and other epidemics infecting from abroad; the price of animal feed remains high, the smuggling of livestock products; Meanwhile, prices of livestock products remain low. As of May, the buffalo herd decreased by about 2%, the cow herd increased by 1.2%, the pig herd increased by 2.6%, and the poultry herd increased by 1.3%.
As of May 23, the whole country had 01 outbreak of Blue Ear in Cao Bang; 03 outbreaks of avian influenza in Quang Ngai and Hanoi; there are 02 FMD outbreaks in Thai Nguyen and Gia Lai; there were 17 outbreaks of African swine fever in 08 provinces and cities and 09 outbreaks of dermatitis in Thai Nguyen, Quang Binh and Quang Ngai in less than 21 days. In the first five months of the year, the number of cattle and poultry killed and culled was about 17,438 animals (12,789 poultry and 4,649 cattle).
Forestry
During the month, localities continue to plant forests, monitor, protect, and prevent forest fires, and have stable logging activities. In May, the country cultivated 69 million seedlings by planting 18.3 thousand hectares of forest. The amount of timber harvested is estimated at 1,956 thousand cubic meters (m3). Accumulation In 5 months, the whole country prepared over 558 million trees and planted 85.6 thousand hectares of forest. This was followed by an estimated timber production of 6,583.3 thousand m3.
Forest fire prevention and control are being prioritized in Vietnam, especially in high-risk areas like the Northwest and Central Highlands. The National Forestry Planning Report and the Report explaining opinions of National Appraisal Council members are being improved by Vietnam.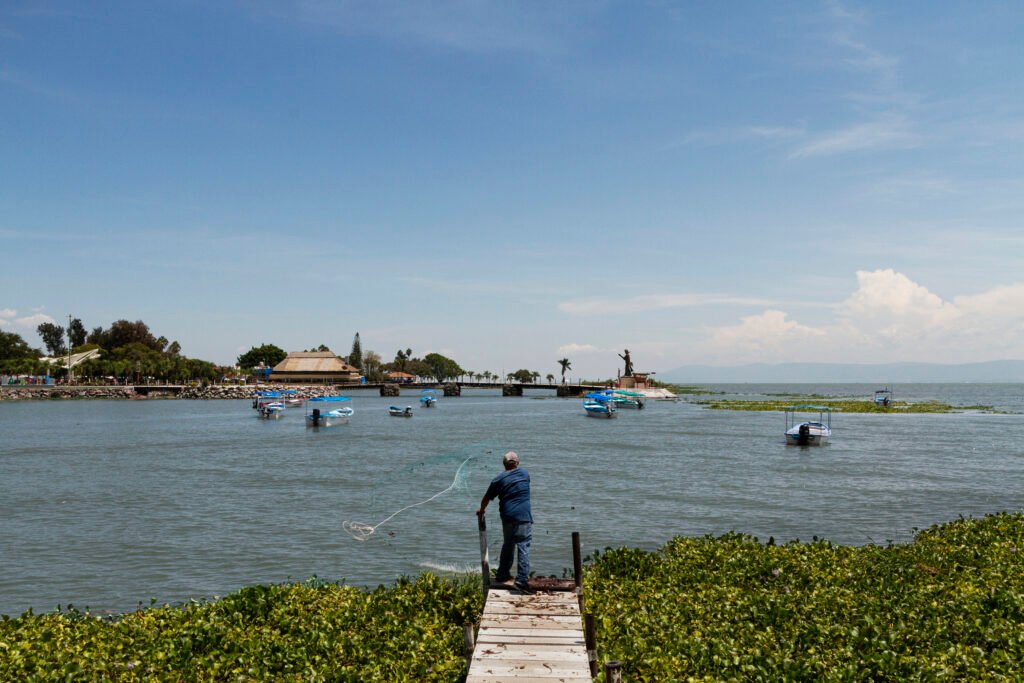 Fisheries
Fishing tends to increase again because gasoline prices are gradually stabilizing. Aquaculture production in May 2023 was estimated at 783.3 thousand tons and the production for 2023 upuntil has reached 3,420.3 thousand tons.
In May, aquaculture output was estimated at 421 thousand tons with an estimate of 1,837.2 thousand tons for the year 2023 up until. It includes species like pangasius 632 thousand tons, shrimp 329.3 thousand tons, and white shrimp 213.1 thousand tons. In Vietnam, aquatic resources are being protected from exploitation.